---
---
The new Diamond Audio H600S system consists of a pair of 6-inch midrange drivers, a pair of high end crossover networks, balanced silk tweeters. 
The midrange drivers are in the same proprietary cast aluminium basket they have had since the beginning, but that's about where the similarities to the originals end. The new cone material is a hollow composite material with very low mass and high rigidity, and is complemented with an all new soft polymer hemispherical dust-cap.
The mass and shape of the cone and dust-cap assembly were carefully and painstakingly selected as a result of hundreds of hours of listening, measurement, and trial and error.
The sound-producing assembly is controlled and supported by a specially designed mechanical suspension with a carefully controlled balance of compliance in the flat progressive spider and the butyl rubber surround. Tinsel leads are woven into the spider to eliminate lead slap issues and increase reliability. Electromotive force comes from a custom made copper voice coil, which is wound on a 1.25-inch Kapton former. The magnetics of the speaker also underwent scrutiny to ensure driver linearity and good sensitivity. The magnetic assembly is a 2.3 pound strontium ferrite assembly, with polished and chromed top and bottom plates. A moulded rubber cover dresses up the edge of the motor assembly.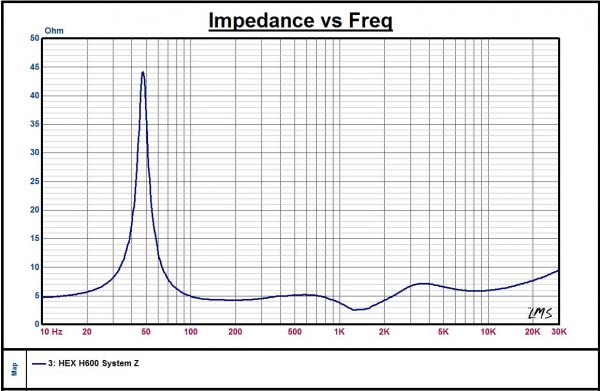 New 6" Die-Cast Aluminium Alloy Basket (Fits 6" & 6.5" locations)
FEA Optimized High Power Motor with Vented Pole Piece
Klippel DA Optimized Motor and Suspension Symmetry
Oversized Speaker Terminals for Large Gauge Speaker Wire
Programmable 2 Part Crossover for Easy Install and Set Up
Balanced Silk with Neodymium magnet Tweeters
Grill and Trim Ring Included
150W RMS X 2 (175-250W X 2 Amplifier recommended)
Review from user "Stevie" 
"One of the best 2-way component sets. Upgraded from Infinity Kappa Perfects. There are noticeable improvements, although the Kappa perfects did not fall too far back from this set. Door panels are sealed with Dynamat Xtreme. I'm pushing 100W rms to each channel. First impression were more presence in the midrange and mid-bass frequencies were stronger. Excellent tonal quality and high end accuracy. These speakers gives the impression that the sound is coming from a "bigger" set of speakers. Will not disappoint even the critical audiophile. The crossover setting on -2db helped to compensate "brightness", but opt for the silk tweeters if you're used to them."
---